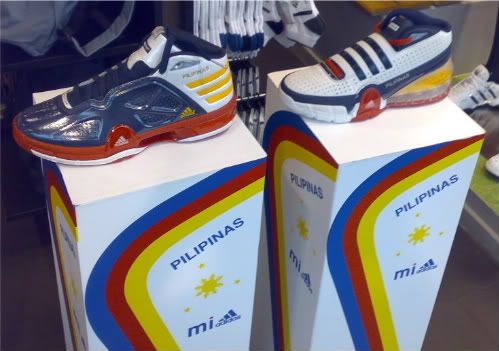 Adidas has caught up with nike on the RP Game. With nike releasing the RP Hyperize pack and released the RP Hyperdunk in limited quantities in the states, Adidas has also released their own Myadidas Pilipinas Collection.


These are basically customized color variants of their kicks, notably the TS Bounce Commander, the Promodel and the TS Lightning Creator.


Designs are ok but prices are e little higher than the regular releases. (and I like the KG Home colorway better for the bounce commander).