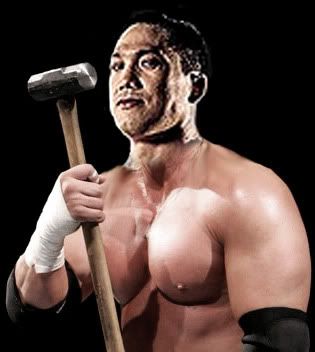 With the recent injuries and uncertain status of Jayjay Helterbrand and Ryan Reyes. Coach Yeng has appointed BK Whopper Guard Wynnie Arboleda as an interim point guard for the national team. He will play in the jones cup but if Reyes' and Helterbrand's injuries continue, might go all the way to Fiba Asia.


Arboleda, The Triple H of the PBA (Like HHH, he is known for his physical and cerebral asassin like calculated moves, plus he is also the son in law of the team owner like HHH and Vince Mc Mahon). Also played in the tune up game against the Atheltes in Action Soldiers of Christ team.

With time Running out and the pba still havent played the final season. Arboleda is the logical choice for the guard even with better players around (Alapag, Castro etc) because of his familiarity in the system.