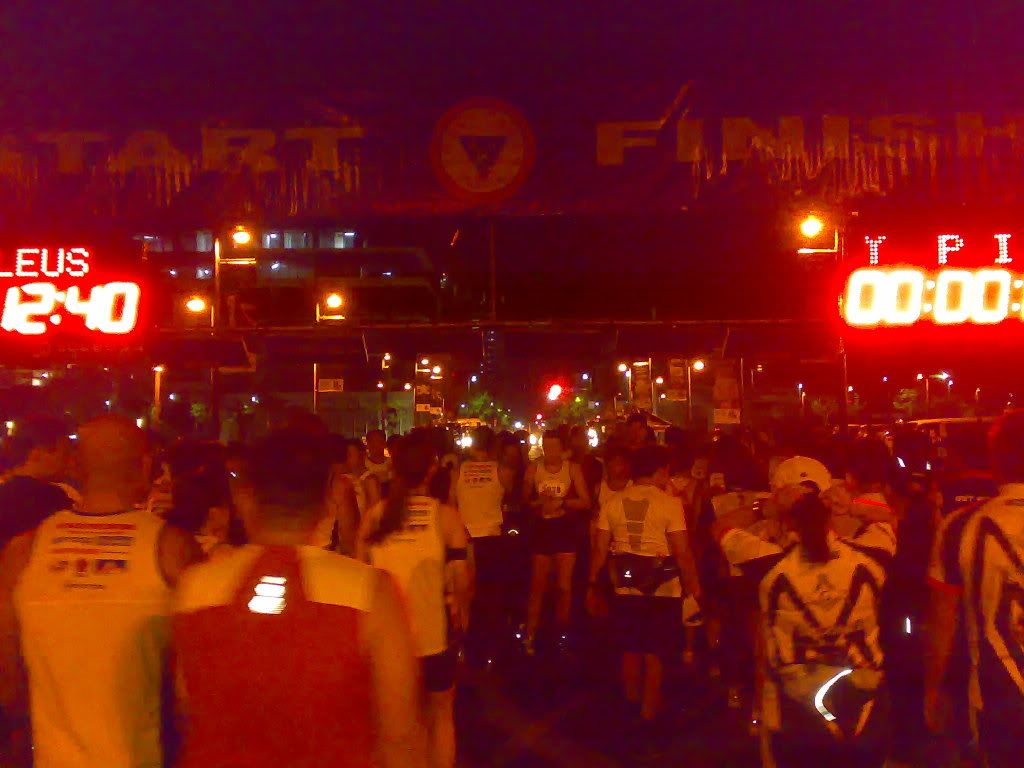 Race support was ok, there were lots of hydration/ water to keep you along the way.
On the start, there was a simple ceremony and they had us start after a few minutes. While I got the race figured out, I really had a bit of a hard time preparing for it hence, the wal breaks took a little bit longer than expected. Race support was however, good with adequate hydration and friendly marshals.
Starting Line
In the end I finished at 2:19, bad finish considering I did 2:05 2 months ago on the same route. Stress on work and grad school related probably had taken its toll. Anyway, it was still nice considering you get to help others and quite some calories burned.
There's also this really cool and big square medal which is a nice souvenir along with he sublimated singlet.