A few hours after the
PBA Kampihan na Run with the Fans
, I was off to Camp Aguinaldo for the second run of the day, the 3rd. Camp run. The run is all about helping the beneficiaries of Hero foundation and reversing the literacy program of our underprivileged schoolchildren. After a morning competing against Pro Basketball players, spending the afternoon running up against soldiers isn't bad at all.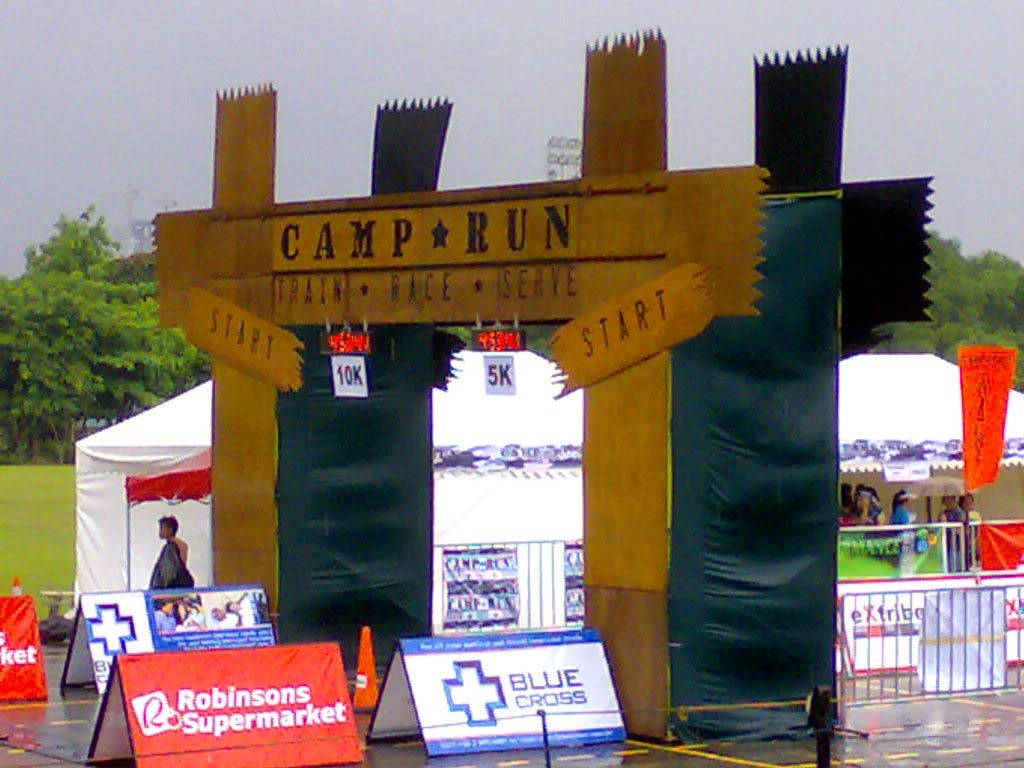 It was a rainy afternoon as the event started around half an hour late. The good breezy weather did contribute to a better running atmosphere.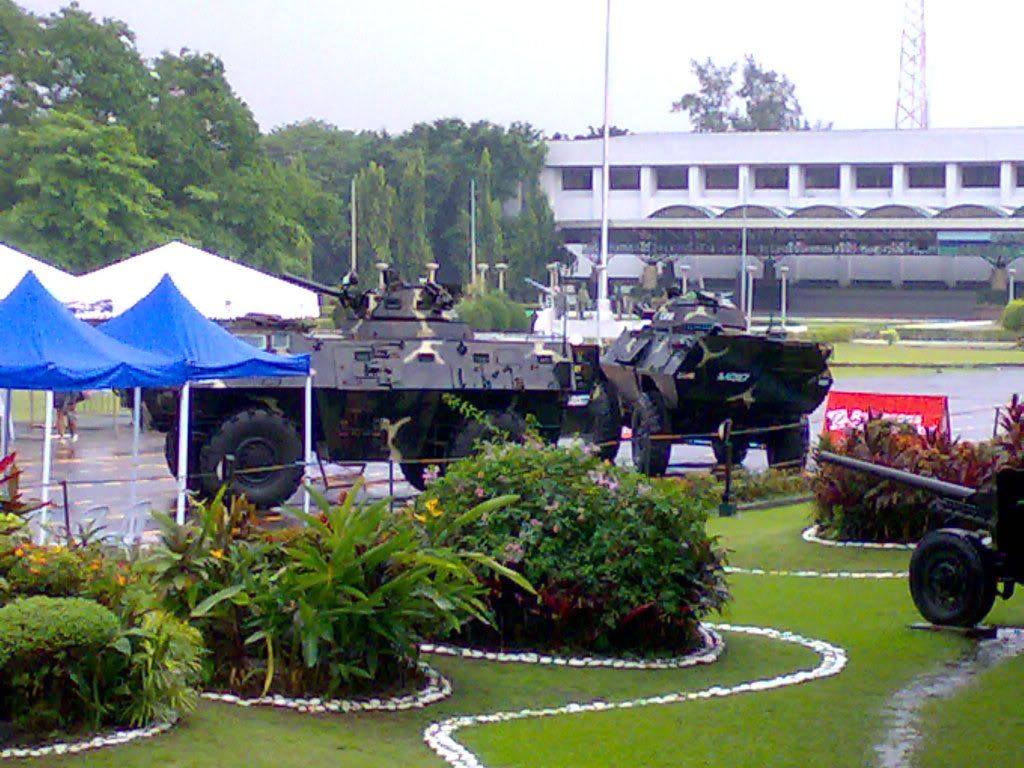 Soldiers and participants alike waited for the event to start (and rain to stop)
The run itself was smooth. Same route as last year, but the good thing is, knowing the route with its hilly track and endearing soldiers competing with you, you'll probably know what to expect. This was my first 5k run without ever stopping but I finished with my 3rd best 5k time at 30:50, 6 minutes better than Camp Run 2. I skipped the optional obstacles this time around, since I was more focused on how I'll fare in this Hill heavy route.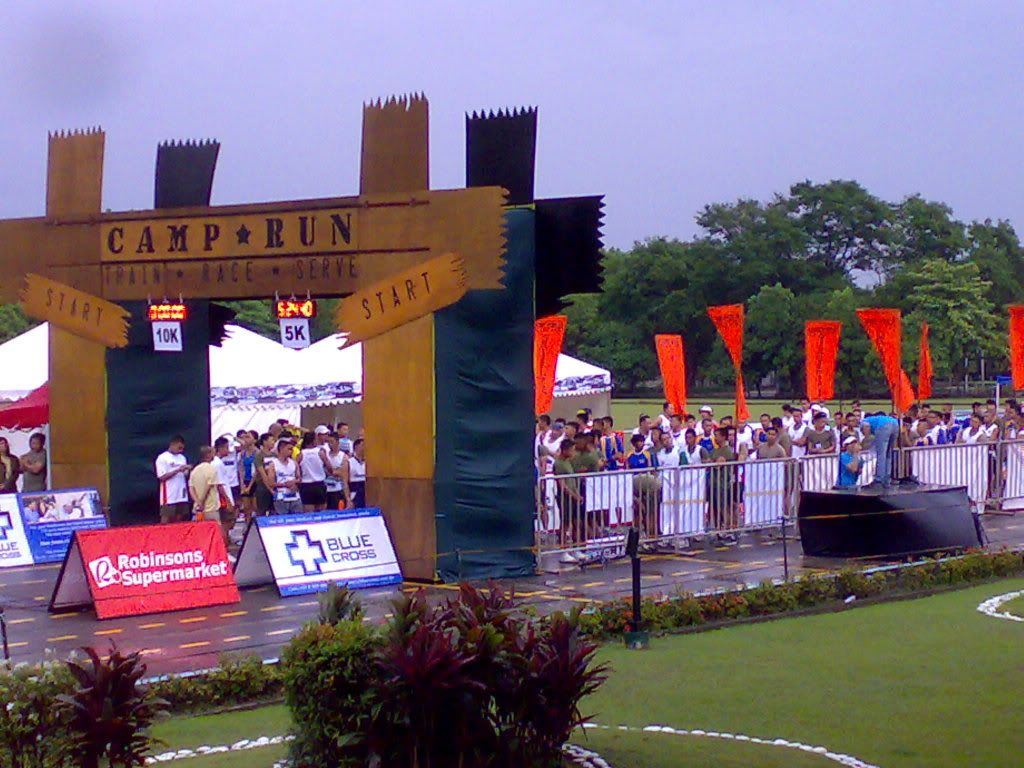 After that we were able to take photos with the carriers and dog tags were given. Surplus Singlets of the Subic International Marathon and the first camp run were also sold for 100 pesos each. It was a good simple and uncrowded event.