Preparation
My initial goal for this race is to see my improvement for my ultimate running goal this year, make it to the Milo marathon 21k cut off time of 2:30. The previous best I had is 2:50 and I would like to see how the progress is going.
Initial BGC Run
I arrived at the starting area around 4:10 am. By then you can also see the multitude of runners from the MOA area stepping down on the shuttle bus. By then the National anthem is played and an opening prayer was done. They then went through with the program by showing Runrio music videos and what's in store for the year by Unilab Active Health.
The traditional race route animation followed. When the animated CG Rio was playing, people were shouting and clapping on the new race route in store for run United 3.
The route was simple:
BHS immedeately out and head to buendia/kalayaan flyover
Straight ahead Buendia to Roxas Blvd
Roxas BLVD U turn at the Japanese Embassy run all the way to Luneta then U turn
Turn left to CCP then Macapagal then MOA.
After which, the countdown happened and wave 1 was finally off.
With a few meters from the starting line an untoward incident happened. My hydration bottle flew off the belt, hit nozzle first on the ground, shattering the nozzle area. I was one hydration pack down and it was just the first 10 meters or so. Good thing Runrio and Powerade are generous with their hydration.
The Buendia Flyover
On the way to the buendia flyover, we saw a lot of party peeps coming out of the BGC clubs. Drunk and some dumbfounded partygoers were shocked that 4,000 runners were dashing at their front. You can still smell the liquor on those guys and gals. Kinda funny seeing the contrast between the two.
While on top of the flyover, there were 2 drunk guys in the middle of the road saying how this is unbelievable and something like the apocalypse.Runners found them entertaining and a welcome sight to see in distraction for early fatigue. The place was really dark, compensated only by a few spotlights and volunteers with flashlights.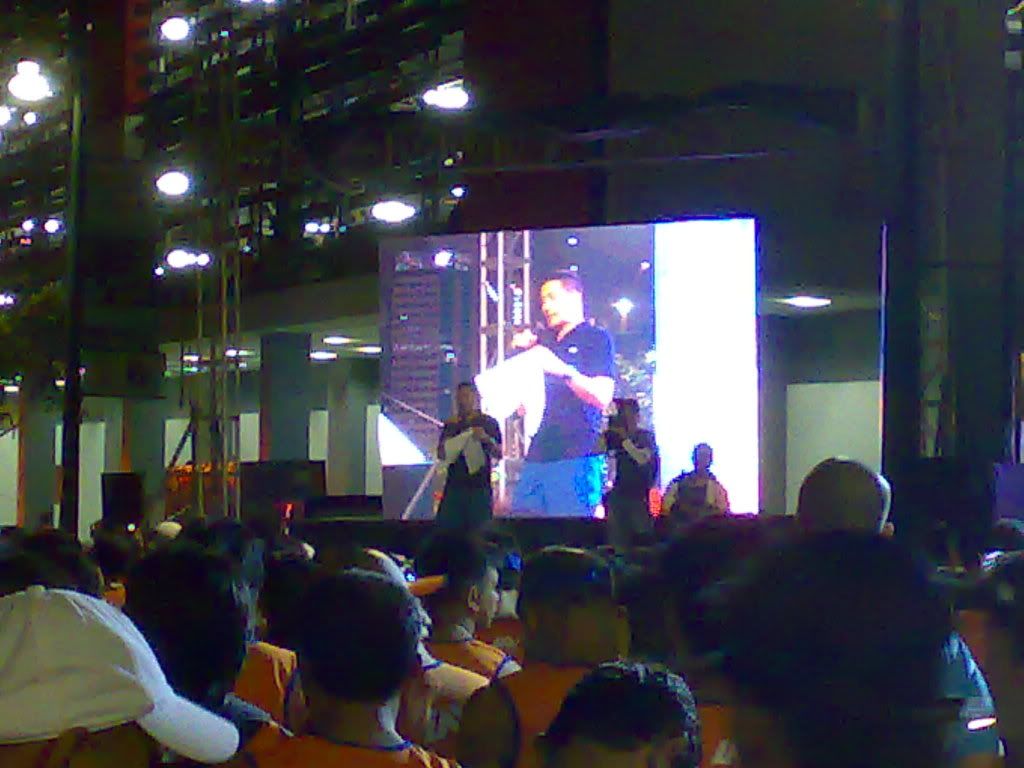 Buendia
Buendia is a long stretch, usually, runners are to take U Turn in the area near south superhighway. However, since this is a new race route with a different start and finish line, runners are then pushed further down buendia up to its end at Roxas boulevard. Runners are then exposed at the side of the area only attained by driving or commuting. There's a bit of smoke and the traffic is really crazy, being a usually congested place. What's good with this is that we only had to climb the Buendia flyover once. By the end of the road we then took a left turn to Roxas Boulevard.
Roxas Boulevard
From one major running venue to the other, roxas boulevard was a welcome sight to see, this is because it means we are already halfway to the race. Then appeared foams with yet to be melted Ice cubes along the Hydration stations. The route suggests we run southbound, take the U turn near the Japanese embassy, take the Roxas flyover and run all the way to Rizal monument for another U turn. Still feeling strong despite running for more than an hour, I decided to skip sone walk breaks. By Quirino and Pedro Gil intersections, the sun was starting to rise and got has fully risen by the time I reached Luneta.
CCP on the Way to EDSA
The Home Stretch as I like to call it, this area was the start of the scorching summer heat. I was still able to mantain speed through the CCP and Diosdado Macapagal areas. However, I noticed I was starting to slow down by KM 18. I also noticed the other around me hitting some sort of wall. On the final hydration station, I gulped down a very warm powerade that gave me a bum stomach and slowed me down by a lot. Gladly, it started to disappear by the last 400 meters or so.
Finish line: MOA
Hurrying by the finish line, the legs start to cramp up. Probably because I hurried up while my body used to pace the last 20 or so kilometers. Surprisingly, The same thing occurred back in RU3 2011. Anyway, I just sucked it in and finished the race.
Results
I ended up with a 2:43 finish. 7 minutes improvement over Run United 3 2011, my past 21k, but still ways to go if I plan to achieve going past Milo's cut off time of 2:30. The good thing is I'm getting there.
Post Race
By ending the race, medals were quickly distributed to finishers and race bibs were listed down to avoid double entry. By then the finisher's booth was already in a bit of chaos, some booths were saying they only have a few sizes available, while some still had a sizes. I was lucky to grab a finisher's shirt with my size on it. A small huddle greeted the entrance. A thief took away more than 10 race packs and finisher's kits and hid it on his backpack.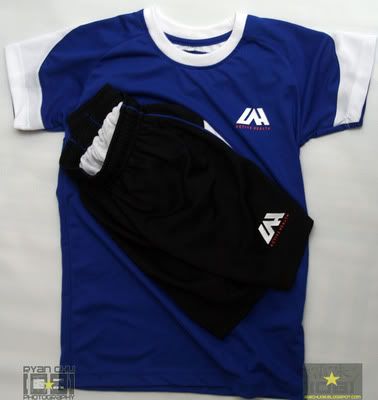 After that, I was able to catch some stuff in the active health pop up store and grab some gear for my sister as she wasn't able to join this time around. as well as line up for the photo booth.While it was good to see 6 photo booths in the area, you still had to wait for an hour to have your pic taken. After which, I left the place. I did leave with a 100 pesos off runnr coupon for buying my replacement hydration bottle.
Bonus: Royal Sporting House Sale at SMX.

There were some guys handing out flyers near the booth for a sports sale at a nearby area. It was Royal Sporting House's sale at SMX. I was able to snag 2002-03 era Jerseys of the Coke Tigers. Lucky because they were in sale and I was looking for those in years. I also got this backpack that had the same color scheme as this blog.