Today we review a Kaede Rukawa figure made by Chaoercomics. This figure has been popping out to various stores and conventions in the metro.
Which brings us to the mystery, what is Chaoercomics? This 3rd party company has been producing numerous Slam Dunk figures, from the mini SD figures, to the SD figures from other teams. I've googled
Chaoercomics
and it seems they also have their own figure lineup for several anime titles. The question is, are they licensed? If they are not, these figures should be placed under the unlicensed 3rd party producers who have their own mold (Fansproject for TF Toys, G System for Gundam Models).
The figure has a good balance with the stand. Rukawa's Air Jordans clip well towards the base. It doesn't tumble down and I don't see that it will have the bending issue on most Mcfarlane basketball figures.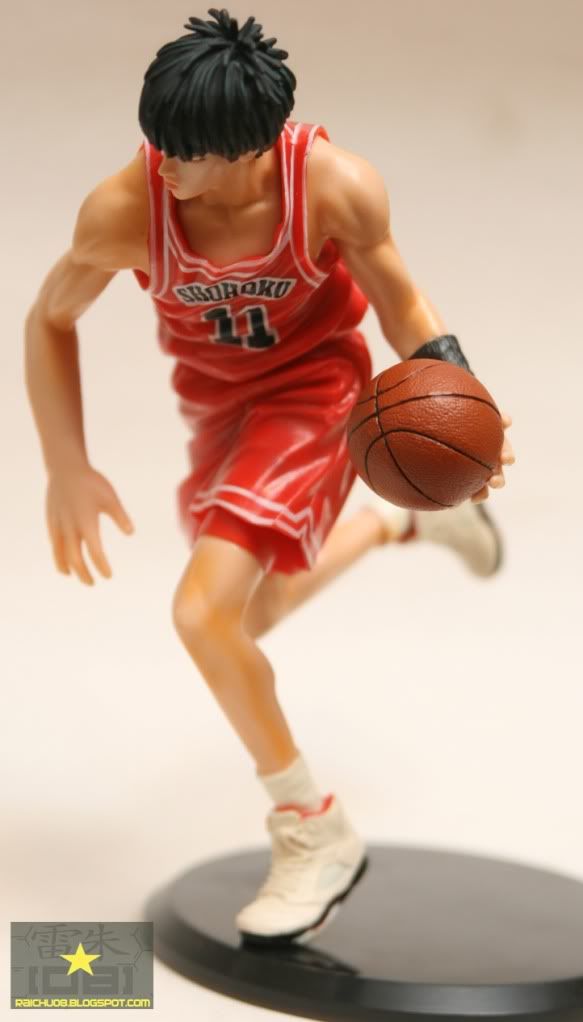 The figure has an original mold, quite detailed. Details and tendons can be easily seen and it contains an original pose.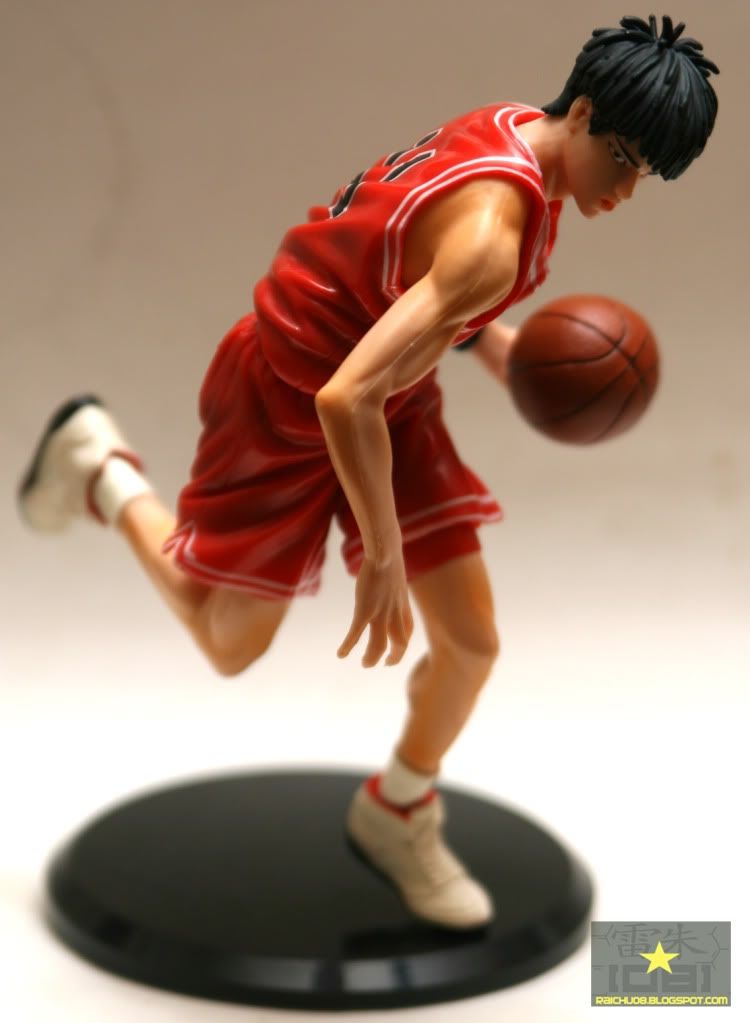 As for the colors, there are some discrepancies for paint that run from the facial details, particularly the eyes. another annoying part is the inaccurate script font at the chest of the jersey. Jersey trimmings are also poorly painted.Another issue is the crappy fonts on the jersey. Also, as you can see on the first pic, where the figure is with an original TK Holdings Sakuragi Hanamichi, TK Holdings figures do apply detailed shadings and painjob all over the jersey. Chaoercomics' Rukawa did not even bother to paint over the red colored vinyl.