As the 2008 are currently butchering their opponents en route to the beijing olympics, Where they have struggled in world basketball for the past 7 years. Lets take a look at their road to redemption with their new 2008 Team USA Threads.
Team USA has always been a benchmark for national team jerseys. They Invented the game, Dominated the sport and they also set the trend of the national team jerseys.
A big improvement over last year's Fiba Americas old school inspired jersey, The 08 team USA jersey is more inspired by the 1992 Barcelona Olympics Jersey which had the USA basketball logo on their chests. Most notably the star on the "A" . A Nike and the US flag placed above and The Jersey number is colored White with silver trimmings.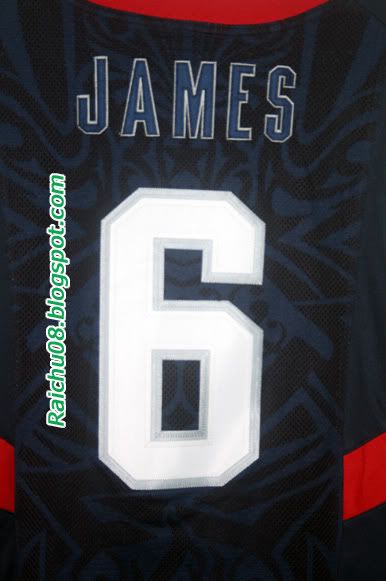 The other thing is the graphic design on the back, similar to the team china jersey, the team USA jersey also features certain graphic patterns on the back. The Player name also has silver trimmings on its serif. At first it appears that it could be hard to read, but in turn it the silver created a metallic floating effect that makes the name readable even on in game situations.
Overall, this is one of the best looking national team jerseys to date. (My other favorites are Canada, Germany, China, Japan and the Philippines) Majority of them are made by Nike.