Smart Gilas 2.0 Jersey
As we all know, Smart Gilas 2.0 had been sporting a different look come Seaba 2012. The new design had featured a lighter square pattern fabric. It had eliminated themselves of sponsors/ outfitters and used the MVP sports foundation logo instead, with the colors and design reminding us of the
Smart all stars jersey
used by NBA all stars in an exhibition game last year. We don't know if this is just a transitional phase of the Jersey while there is an ongoing negotiation with Nike and the national team. So far the new image has been successful for the national team, bagging 2 gold medals from Seaba and the Jones cup. This is not yet in the market and it being commercially available is still uncertain.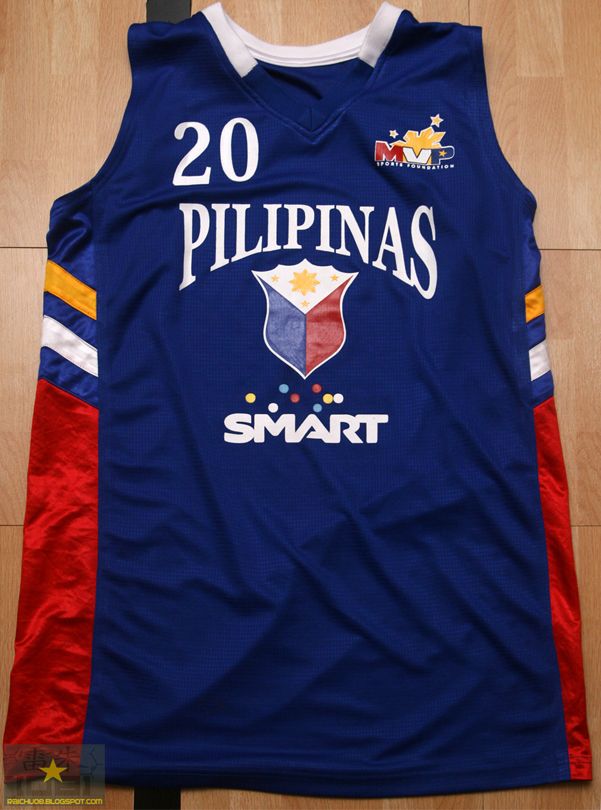 Nike Team Pilipinas Jersey
One thing we know is that the youth team (U-18) still sports the swoosh brand as its outfitter. Around the time of the London Olympics had started, a picture of the new design of the Team Pilipinas' jersey had leaked the web along with national team kits for other asian countries such as Korea.
The design is coherent with Nike's system of dress and is similar with other Nike sponsored national team designs such as Brazil, Korea, Lithuania etc... The back is similar to the past year's design while the front reminds us of other countries' kits. It has that internal back detail saying "Laban Pilipinas" (a feature usually seen in football kits like Man U). It does have a cleaner and more streamlined look.
While this new design has yet to be unveiled in international play, part of the team's kits that have the same design placements (shirts & jacket) had been used by the U-18 team in Mongolia.
This new Nike jersey is set to be released locally and can now be purchased online through
http://jerseyhaven.multiply.com/products/listing/10377
Update 9 /12/2012:
The Nike 2012 Pilipinas Jersey has been given the Smart Gilas 2.0 Treatment for the Fiba Asia cup. Photo courtesy of United Philippine Basketball and Coach Chot: