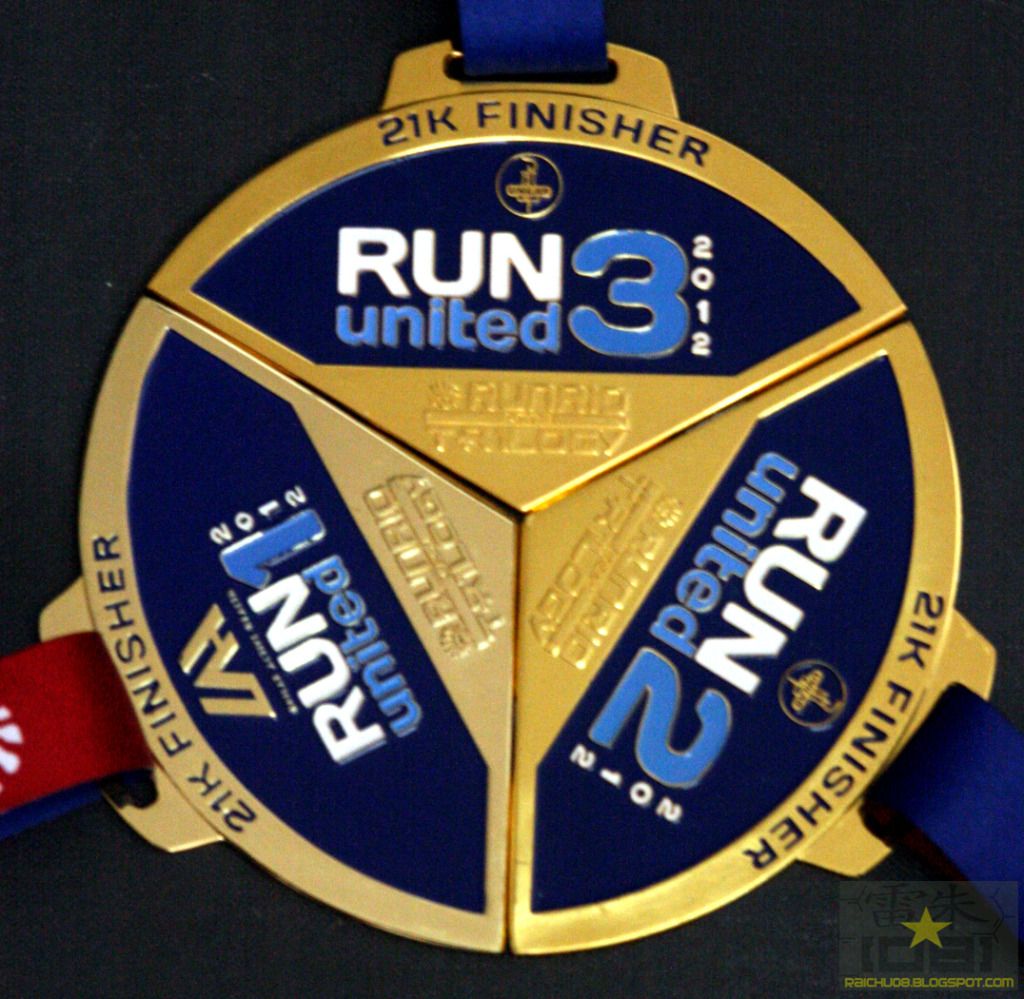 In my nearly 2 years of running, this has got to be one of the hardest races so far for a number or reasons:
The gun time is unusually early even for a 21k race (most start at around 4:30-5:30 at the most). This one started way earlier than that at 4:00am. The 32k runs resulted in closed roads that made a lot of people in the 21k run, including me, late. Good thing I was still able to pass by close to a third of the pack or so to avoid the very bottom.
We then had to go through a storm. I did encounter some rainy runs before like Milo 2011 and RU2 2012. But the rain in this race is intense!. It was non-stop and the rainfall ranging from moderate to hard accompanied by strong winds. It was a bit hard seeing as rainwater continues to pour in my eyes. The rain did push through our advantage as it helped the runners ease the fatigue and heat.There were no floods but puddles did accompany us.This was also my first half marathon that had non stop downpour.
Post race was great. The photo booths had extreme queue lines and the post race kits, particularly the duffel bag was cool. It was bit weird since I got the 32k finisher's shirt instead of the 21k. By the time I noticed it it was already too late as the booths were already closed. I liked the 21k's color scheme better. The post race activities were okay but 21k and 32k runners were already too tired or too turned off by the long lines once they reach the finisher's area.
I finally finished the Run United trilogy. One more medal from the Run United Philippine marathon and it will be complete.