As you have seen in the ongoing FIBA Asia Cup, Smart Gilas Pilipinas 2.0 has been sporting a
new jersey style
similar to other Nike sponsored national teams around the world. Having the same cut and template means that one way or the other, we're going to have the same uniform as another team with a similar colored flag.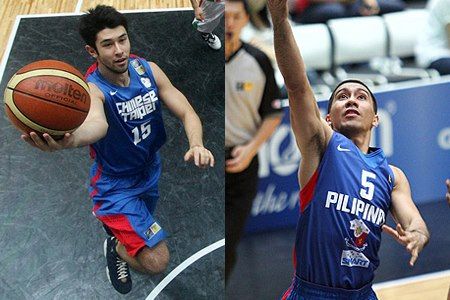 Enter their FIBA Asia Cup quarterfinal opponents, the Chinese Taipei National squad, same color, same cut, even the same font. While we're not complaining because those new threads are definitely awesome, we're also glad that we are getting the same technology as the top nations even if it is just jersey wise. One way or the other we are still going to end up with someone looking like us anyway since the colors red and blue are too common in flags. It is a good thing that we have the PHL coat of arms and the middle of the jersey (homage to the Caloy Loyzaga era).
Back in 2009
we had a similar issue with the Taiwan squad, but unlike now, it was still distinct because they had white trims in front and red at the back while we had red in the front and white at the back.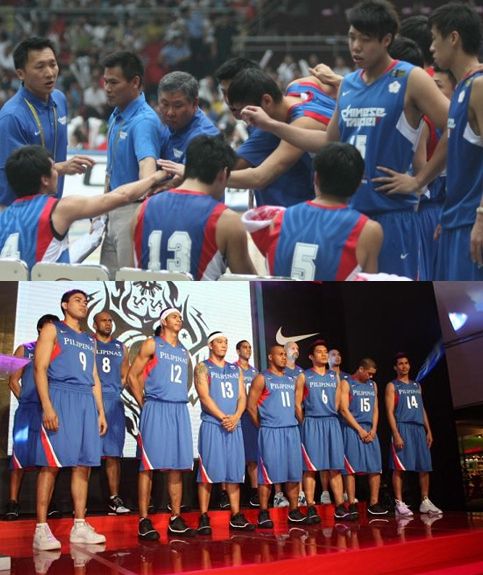 We then ended up changing to red come FIBA Asia 2009.
So, It remains to be seen if the PHL team will have a tertiary color but the recent kits are awesome by themselves. Be it having twins or not.