As was previously reported, Chinese company "Chaoer" has been producing several "unlicensed" Slam Dunk figures using their own mold/ designs. While these figures are not considered bootleg, since they were never copied from an existing Japanese made figure, They're more of G-system or AKO hobby for Gunpla ot Fansproject for TF figures.
There have been several figures that were released overseas but has yet to reach local Philippine shores. An example are the 3 While the details are still far from being perfect, you have to admire chaoer for taking initiative in making new sculpts.
The first one is a mini diorama collection of the popular scenes and commercial outtakes in the series in SD rendition.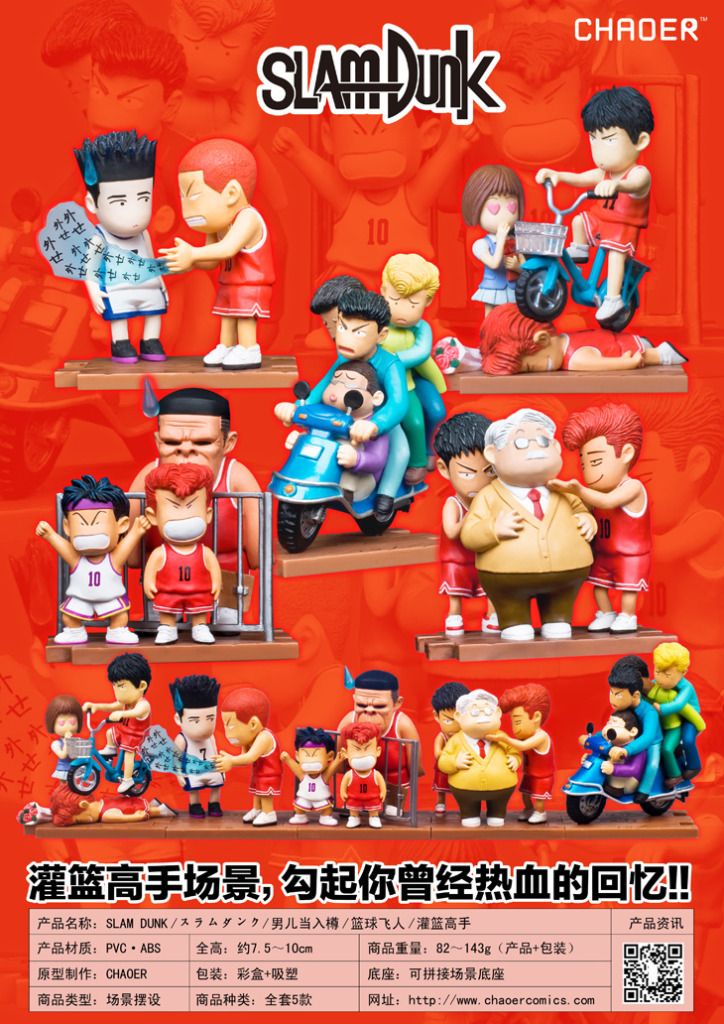 The next are 2 more figures that were of the same series as the
Rukawa statue
earlier made by the same company. They had added 2 more to the line since then.

A 23.5 cm statue of Sakuragi Hanamichi in dunk pose and AJ1 Breds.
The next one features Hisashi Mitsui in a shooting form, complete with Onitsuka Tiger kicks.

Here's to hoping we finally get to see them in local shores in the near future.