Today we take a look at one of the previously released jerseys of the Alaska Aces, particularly the design of its 2007 championship run as featured in the book "Pacific Rims". The Jerseys were initially outfitted (Sponsored) by one of it's then assistant coaches' companies, And1. However, since local brand Accel owns the license for the current PBA Jerseys, they were the ones that produced for commercial release. Today we review the Jersey of one of the integral personalities in the book, 2007 (and 2002) MVP Willie Miller.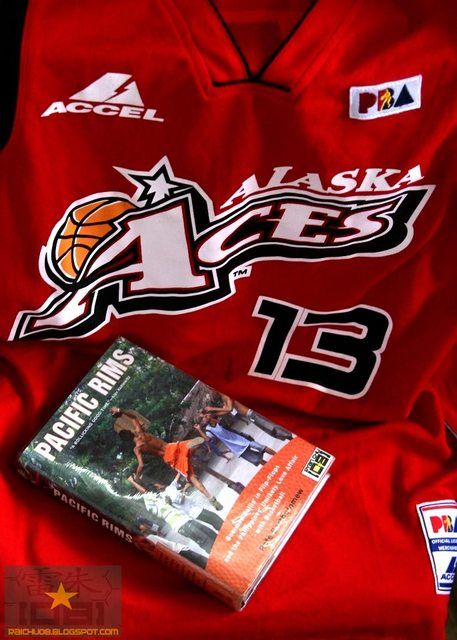 The commercially available one has the same trims and colors but uses a dryfit type of mesh as opposed to microshiny which most game issued jerseys use. It has black trimmings on the right side and gray piping on the left. The screen print is done for the black, white and orange areas of the logo and an opaque for the red parts, therefore saving an additional screen and textile paint color. A screen printed Accel logo and embroidered PBA logo finish the chest patches. A Surprising development here is that the jersey, despite being a commercially released one feels much more lighter than the game issued counterpart. The traditional jock and neck tag finish off the frontal details.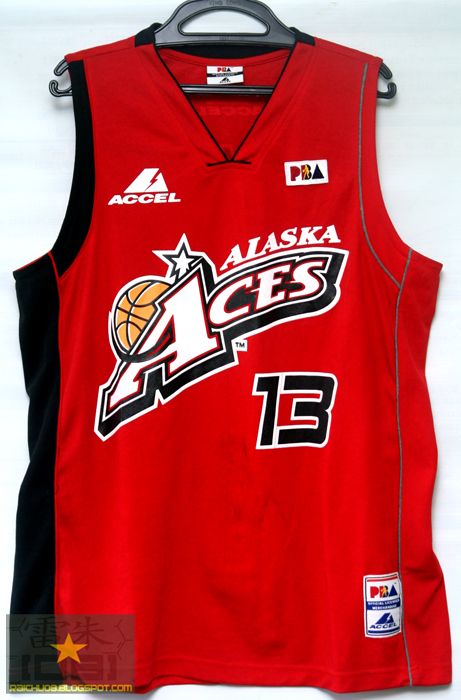 The back design features the player's name, number and Accel logo.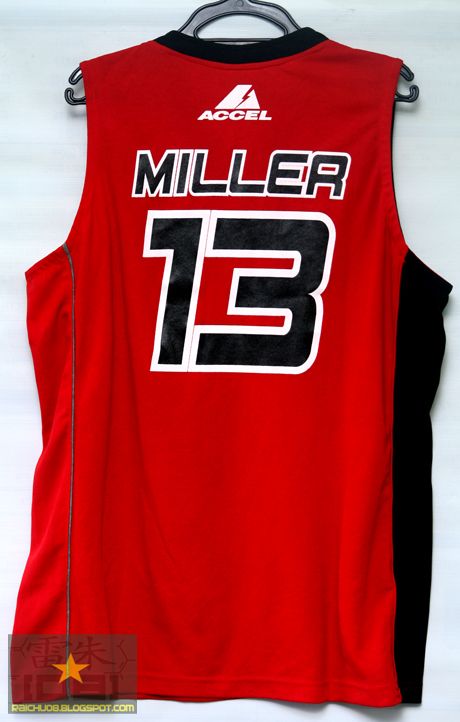 It used to sell for 700 bucks during its heyday bug nowadays, If you're lucky you might get one at half the price in discount bins. Pseudo "retro" jerseys like this one are starting to be a scarcity since once a player has been traded or a team changes its name, the team would have to purchase most of the remaining stocks.