Retro Shoes.... a keepsake from the past? a vintage fashion statement? a forgotten weapon from the battles of the past? Whatever way you think of it, Retro shoes have slowly faded away to the performance area into the lifestyle section. Either People are a lot tougher back then or retro shoes don't carry the same support they did before. While there are also some athletes who don retro kicks once in a while, reactions have been certainly mixed. In the late 90's before his first retirement, His Airness wore a retro AJ1 and caused him blisters. On the other hand, the black mamba laced up a pair of cons weapon 86 early in the 2000s as a part of "Endorser Shopping" after his contract with the 3 stripes brand expired, he then would play well on those retro kicks. Heck, even a college intramurals teammate of mine wore chucks during our basketball games..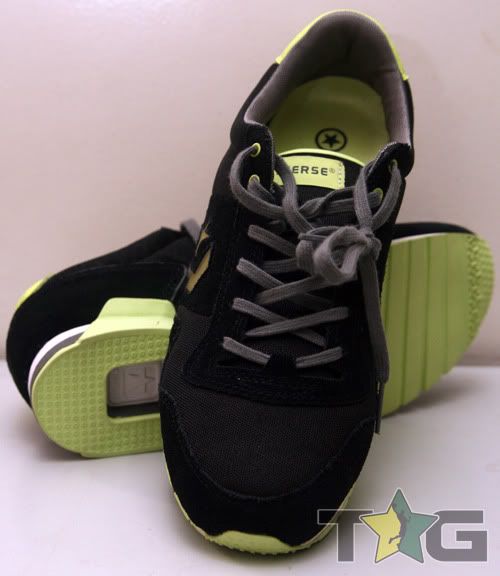 And now, We give our take on one of those retro athletic shoes. The Converse Force 5.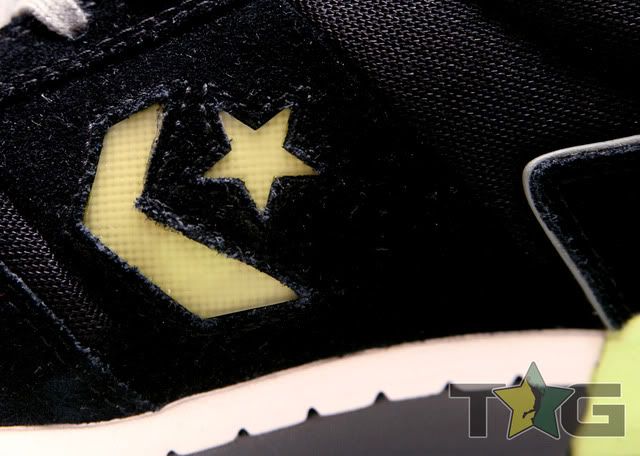 Look:
Being a "Retro Running" shoe, the force 5 has that simplistic, 2 tone scheme of black and faded lime with accents of gray and white. The color scheme is still pretty much present in modern released runners. It's like a vintage car with a new paintjob. It's classic and modern at the same time.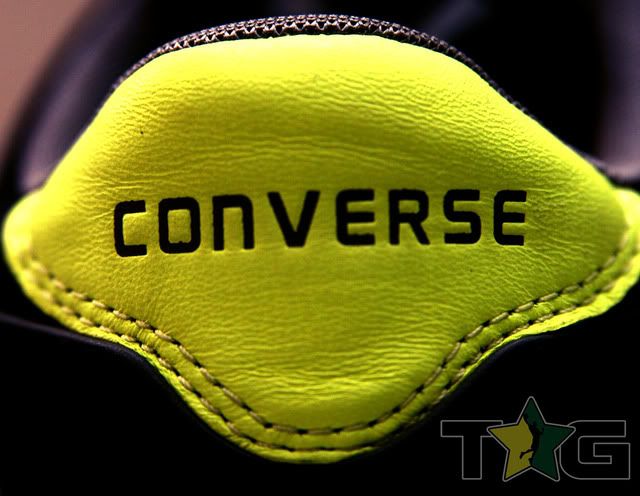 Ventilation:
One thing that has it coming for the Force 5 is its breathability. It has a soft mesh that keeps the feet cool and dry.
Performance
The rubber outsole is constructed flat but has some ribbing in the upper part of the sole for flexibility.On the heel area of the sole, there is some kind of small polygonal wings called the stabilizer bars. They are responsible on keeping you land properly and spreading the weight on the whole feet..
An interesting thing with the outsole is that a part of the heel area has been hollow, this might have to do with weight reduction of the shoe.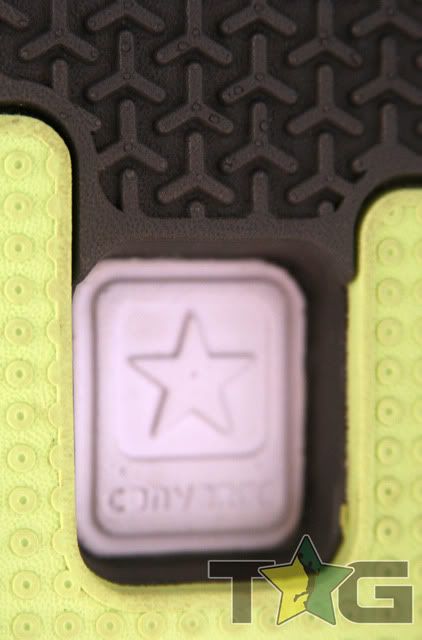 Overall, the Converse Force 5 is a decent running shoe enough to protect and give you a long and stable support. While it may not be at par with the top of the line running footwear today, it is still better than the budget friendly "Entry Level" shoes of other top brands, And without a shadow of a doubt, better than Class A imitations of high end running shoes. So, If you guys are looking for a running shoe that is Affordable but has the ability to hold onto its own while doubling as a casual shoe, then the Converse Force 5 is for you.
Recommended for: Neutral Pronation