I came across these Jerseys when looking over sports shops in the metro. Aparrently, Accel got a license to make store released alternative jerseys for some collegiate squads. While these aren't the official game jerseys, the graphic laden designs caught my attention. They seem to be like those alternative fashion jerseys which the NBA releases of that aren't game issued.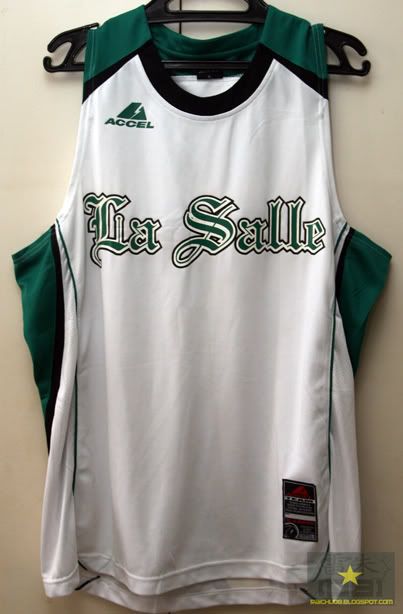 So now we take a look at one of those collegiate Jerseys (or muscle shirt as the tag suggests).
Front
The Front design shows the school name, accel tag and a jock tag. The Print is done via a glossy finish like accel's recently released PBA Jerseys (ROS). The cloth is made out of a lightweight, mesh like material. The script design is more bold, offering a black border and a bit of an altered font. I'm wondering if I could have the jersey printed with numbers from a computer shop/ Shirt printing shop.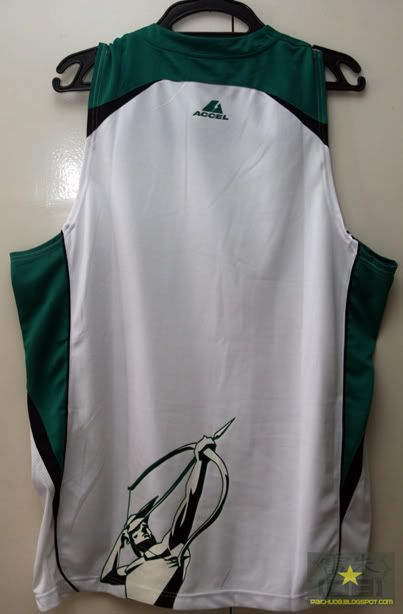 Back
The back design shows drawing of an archer shooting upwards as well as the logo at the upper part. Like I stated for the front design, there is plenty of option to have a number printed at the back from your resident computer/shirt printing shop.
Side Design and trimmings
Here is where it stand out. The sides are a combination of 2 or 3 colors and is intricately designed with three different layers of breathable mesh plus color piping for the accented look.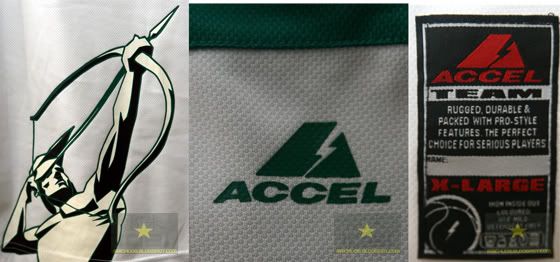 Colors
It uses an accent color of emerald green for the light jersey and main color for the dark jersey. I personally liked this stronger, cooler shade of green.Black trimmings are also added for a fiercer look.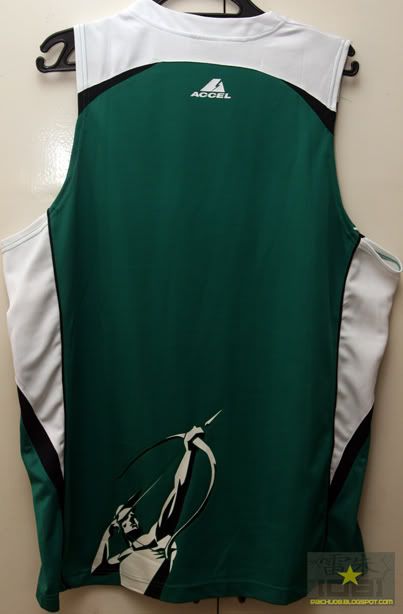 Overall, These Jerseys (or Muscle Shirts as they are tagged) are a cheaper and good alternative if your looking for representing your school. It also comes with designs for ADMU,UP and UST.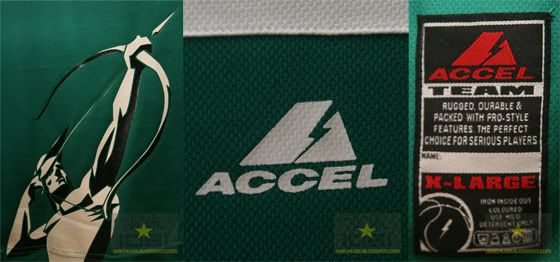 Catch them at your department stores and sports shops at 699.75.