I came across this great blog from the
crossover chronicles
regarding the 4 best NBA jerseys you need to get for every NBA team. Since PBA jerseys will have grand retro jersey launch in a week's time, doing a PBA version of the article would not hurt.
Since PBA teams does not share the rich tradition and history most NBA Teams have (most disband every 10 years or so..) I decided to merge the genealogies of inter connected franchises
Let's Start of with the Rain or shine Elasto Painters / Formula Shell/ Crispa Redmanizers Franchise
No Brainer
: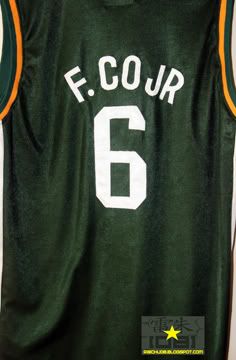 Atoy Co
- Known as the fortune cookie, Fortunato "Atoy" Co has helped the Crispa Redmanizers achieve grandslam status not once, but twice. His Infamous "F.Co. Jr." #6 Jersey bridges attention from past and present generations alike.
Astig'
: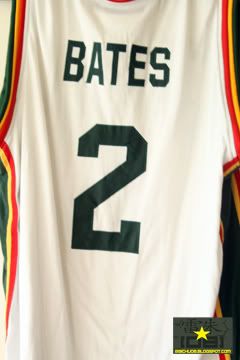 Billy Ray Bates
- Bates is due to finally return to Manila in next months' PBA opening. The legendary Black superman dazzled his way from the Portland Trailblazers to the hearts of Baranggay Ginebra. But no one seems to represent him better than his days with the Crispa Redmanizer's #2 threads coupled with his bandanna and mini fro. Now, If only Grosby would retro the black superman kicks rather than some generic basketball shoe that ends at the clearance bin.
Other Notables:
Chris Jackson
- While Shell has been about Paras, Magsanoc and Parks, Jackson's contributions to the team, particularly for the titles in 98' and 99' cannot be discounted. His stonewall Turbochargers #3 Jersey provides fear even for the opposing team's imports.
Alex Compton
- As most basketball fans would know, Alex is as pinoy (or even more pinoy) than some fil-ams or even locals will be. His stint with the National team (As a reinforcement in one of the past Jones Cup tournaments) and decision to stay here past his playing career and learn our culture proved his love for the country. His longtime wish to play in the pros finally came true when the PBA granted the Welcoat Dragons the option of having a second import back in 2007.
The Present:
Gabe Norwood
- Mr. President, Sixth man of the NCAA Final Four George Mason Patriots and now the main man of the Rain or Shine Elasto Painters. His very graphic inspired #10 jersey is widely available in local sports shops (I suggest getting the Away version).