I was able to borrow a game issue jersey from a friend of mine. So I checked it out for a review.
There are 3 reasons why this jersey never made it to the public market. First, when the jersey was unveiled to the public, Powerade had a losing record (2010). Second, the jersey design required it to be fully sublimated, it would be very time constraining and high in production costs although Accel had shown its ability to make sublimated running, basketball and football kits. Last, despite being the 4th most popular squad, the team has disbanded. It is highly unlikely that Accel or the PBA merchandising office will be able to mass produce one. We can hope and pray that they'll produce one in their retro line but that it still remains a long shot. One good thing going for them is that the jersey designs and team logos remain a property of the league, not the company.
As said earlier, the printing process is called sublimation. More and more sports equipment in running, triathlon and now, basketball are using this kind of printing process. The design is submerged through dye into the white fabric which eliminates the weight of rubberized prints in fabrics and also enables to use a lighter type of base material.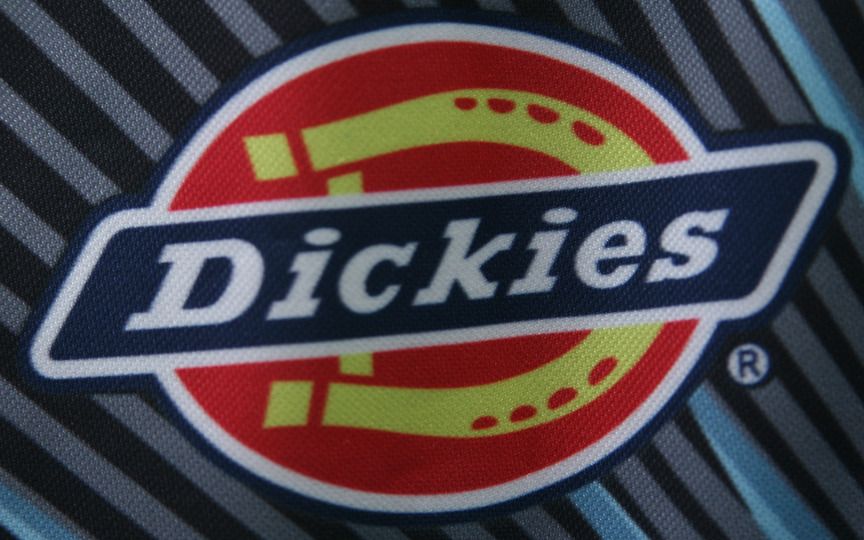 Since the front side is fully sublimated for it's away jersey. The layout is a hit or miss depending on your preference. It's design consists of 3 layers, first is the circular gray rays that circle the whole design, the next consists of baby blue sparks that reminiscent of Powerade's mountain blue flavor.
To top it all of is the logo at the center. The impact font jersey #, PBA Patch and Dickies sponsor logo are also sublimated into the jersey.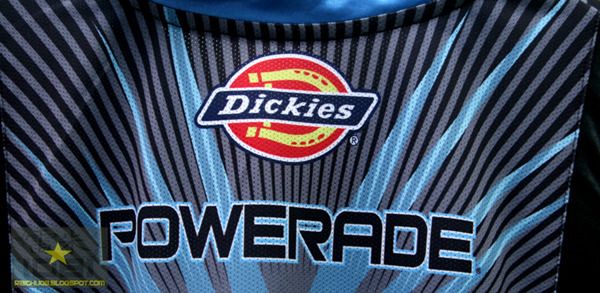 The back design features a partially sublimated microcool mesh coupled framed by several stichings of micro shiny fabric Rhe micro cool based mesh helps in the ventilation at the back part. There are 3 powder blue stripes at the sides for accent effect. They look ok though they are too similar to Adidas.