Mcfarlane has some upcoming 3 packs for the Knicks, Mavericks and Celtics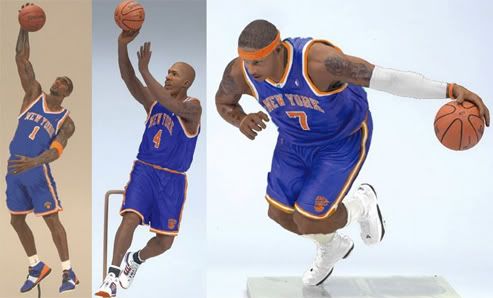 The Knicks' lineup include Chauncey Billups, Carmelo Anthony and Amare Stoudamire, Donning their throwback jerseys. Now that Mr. Big Shot is with the LAC, I wonder if they'll replace him with another player.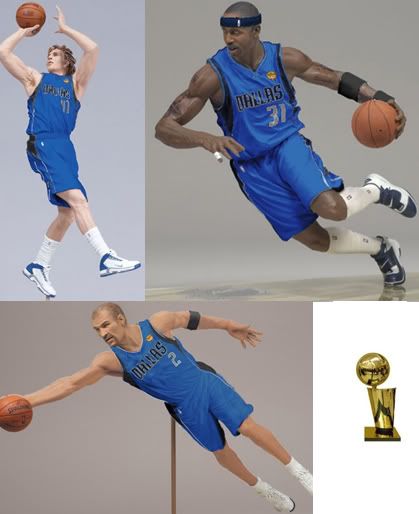 For Dallas it's Jason Terry, Dirk Nowitzki and Jason Kidd (in Tmac's old sculpt) with their Road uniforms plus finals patch. Larry O'brien trophy included.
For Boston it's Pierce,Garnett and Rondo. Pierce's figure is exactly the same as the regular 2nd edition figure except for the white headband. I just wish they made it either the St Patrick's Alternate, the Retro or the Alternate road Jerseys.