The Adidas pro model has been one of the staple models for the brand's performance basketball line. Through the years, it has had its own shares of upgrades, updates and add-ons. This year, the promodel gets a makeover with the new lightweight adizero technology with the Pro Model Zero.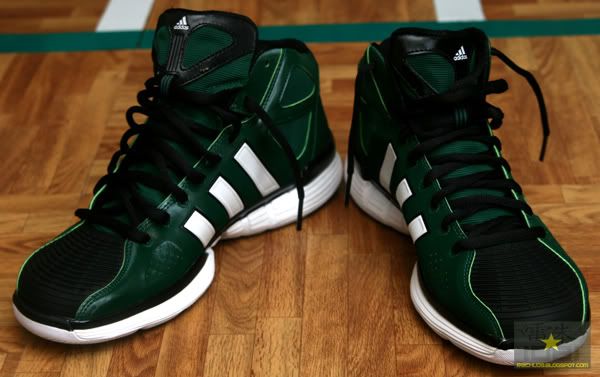 The Look
The name "Promodel Zero" suits the shoe right. It feels like a cross between the traditional Promodel line and Adidas' Crazy Light. The Pro Model's aspect highly visible on the shoe's construction, and the crazy light influence on it's numerous perforated areas. Even the shell toe area is now embedded with ventilation holes, But instead of a whole shell toe area, a "partial" shell rubber area stitched at the patent leather takes place.
Fit
The Shoe's fit is a bit tight at the front, particularly at it's signature shell toe box. It is more recommended for narrow feet. As for the rear foot area, the snugly fit is just fine.The shoe is so snugly that you really need to loosen the laces to prevent discomfort upon trying to put it on. The snugly feel however works to your advantage by providing ample support particularly on the ankle area.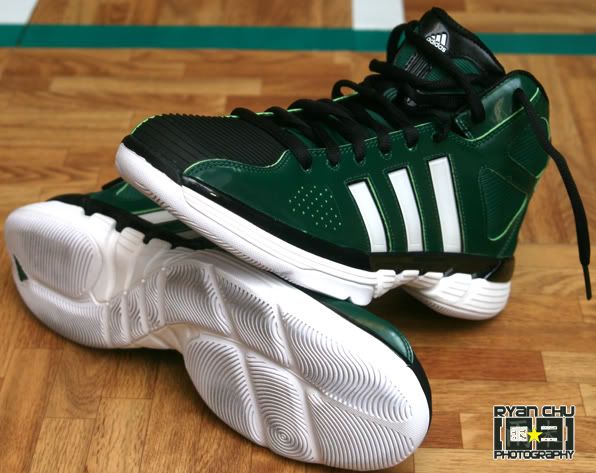 Material
The promodel's main area is made up of patent leather with some perforated mesh areas right at the ankle area for additional ventilation. Midsole is then made of EVA . The tongue area is also made up of patent leather, with the black accent color and green mesh.
A close look at the details of the shoe.
Performance
The shoes' lightness really works, It feels like a running shoe with cushioning due to the torsion system. However, to get a feel of the court, one has to break it in and add a little pressure from the start so
There is enough ankle protection due to its firmness, as with firm shoes, you just have to be careful on how you would land your strides while sprinting up and down the court. Though it's patent leather is flexible enough to prevent a full force ankle hyper extension in instances that a sprain occurs (via wrong stride or landing at another player's feet).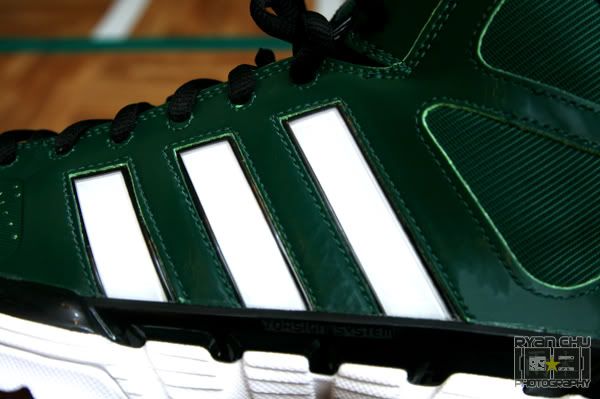 Overall, another solid team shoe by Adidas, it might at par compared from its top of the line models (signature Drose and Howard Kicks) but still holds its own.