Yakult 10 Miler
CCP Grounds
After a slow Run United 1, I decided to give it another try to get a sub 30 at the 5k mark, An acquaintance gave me some tips on building up more base and sprinting faster. So, while browsing different running forums, I came across this gaudy singlet with colors that would make Christiano Ronaldo and Kris Kringle proud.
It was the Yakult 10 Miler which was the second oldest running event in the country. After learning they have a 5k fun run to coincide with their mile run, I signed up for this affordable race.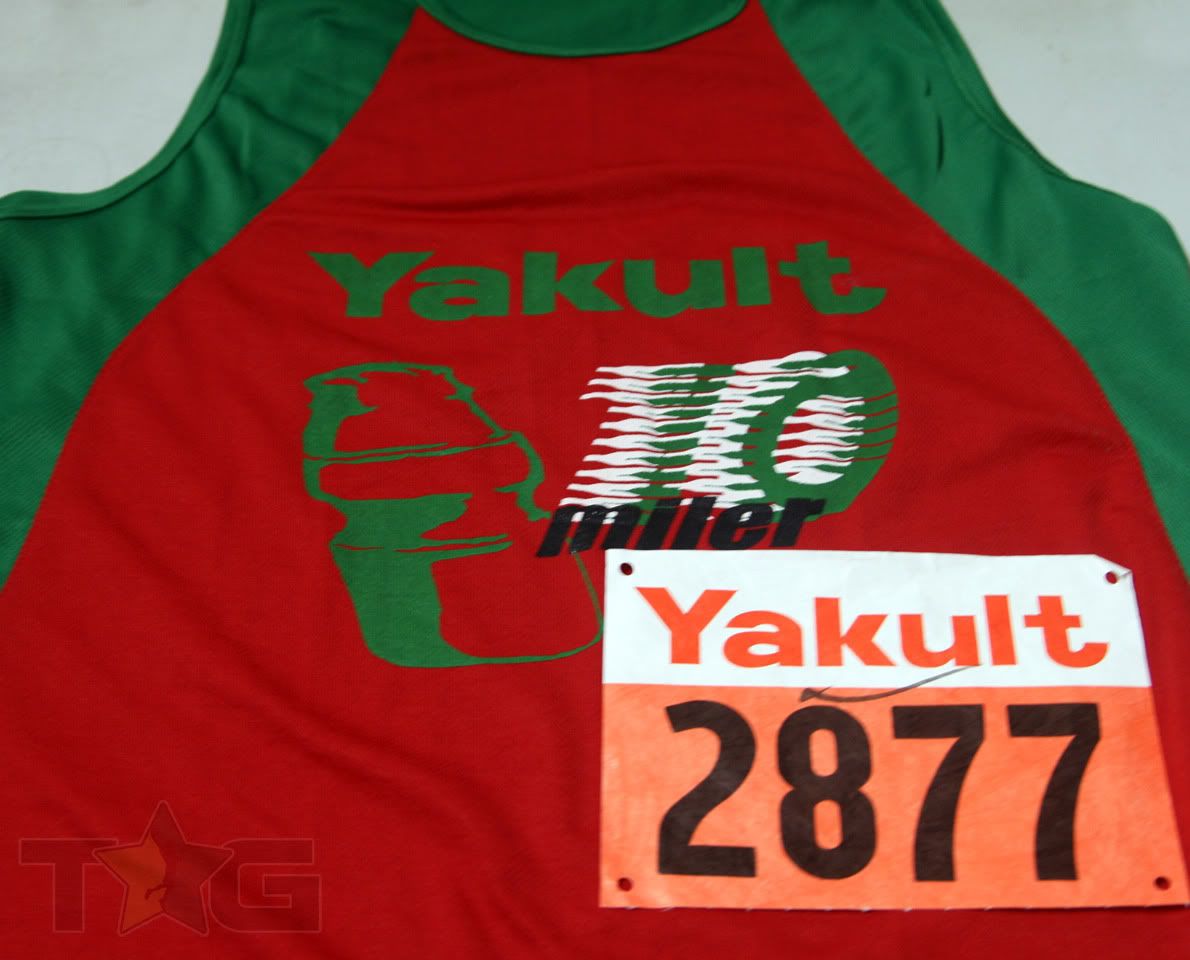 After gunstart, everything seems ok as we make a right turn for Roxas Boulevard. Ater 2 Kilometers though, the side of my calved felt a bit stiff, due to the fact that I was trying a new running shoe and I haven't broken it in for a longer period of time (it usually takes me a month to adapt to a new running shoe). But after the turning point in the buendia area, the legs felt much better and I cruised in for a sub 30.
The Results were 29:23 good for 87th place for about 796 runners. It finally felt good after my dissapointing performance at Run United 1.
At the end of the race, Former San Juan Knights Center and tallest Filipino ever Raul Dillo was greeting the finishers, We were given a free size Finisher's Shirt (Which looked like a singlet) and a bottle of Yakult. No frills or extra goodie bags, but you get what you pay for (Php 300) and by all means, a finisher's shirt (or a medal) is far better than goodies you won't be using anyway.