Like most shoes from it's line (and it's sister company, the swoosh) Converse did a limited release to celebrate the lunar new year with the Year of the Rabbit Chuck Taylor All Stars.
Today, we take a look at this offering from Cons. full feature after the jump.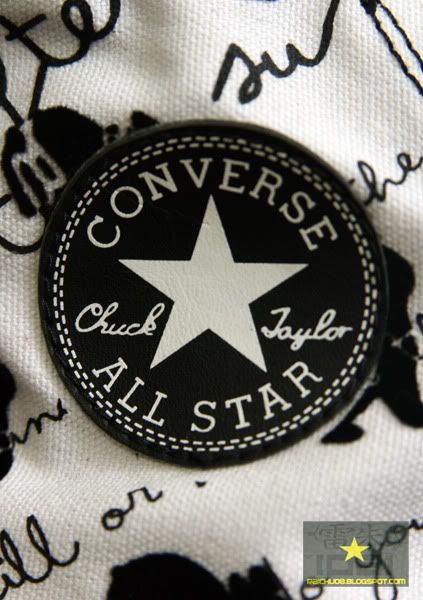 Fit:
Fits just like any chuck taylor would. not a bit snugly and just right. I've always preferred Hi-tops over ox cuts. Not only does it provide more support and fit, they also give you more of a Chuck Taylor feel.
Acessories:
The shoe comes with another acessory, white colored laces. With this, you can easily customize the laces through your mood and still stick through the shoe's monochromatic mood.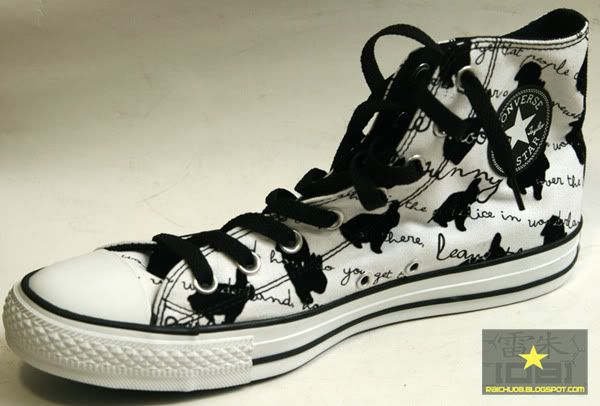 Design:
The design features several rabbit silhouettes scattered around the place with several phrases done in cursive writing. The design is done in black and white. While the rabbit silhouettes are basically done in embossed, mesh, the writings are then screen printed. A black and white Chuck Taylor logo tops it off.
Feel:
Same as your old chuck taylor shoes, lightweight, durable and has ample traction to get you through the day
.