This KG Figure is a part of the CoolRain x MINDstyle x NBA Collector Series 1 which featured ten of today's best Ballers in the NBA. The series was launched early 2011 at Ronac's Secret Fresh.
Box
Like most designer toys, the box is packaged randomly and what you get would be based on your luck.The box features the whole lineup plus the possible jersey colors they have. I myself did not want to waste Php 850 for a blind box with some random player I don't want, so I got an "Opened" KG for 1,100.
Articulation
The figure has 7 points of articulation, mainly the shoulders, wrists, ankles and neck. That's about it. Art/Vinyl toys don't usually have articulation anyway but I just wished they added some waist articulation for more possible poses.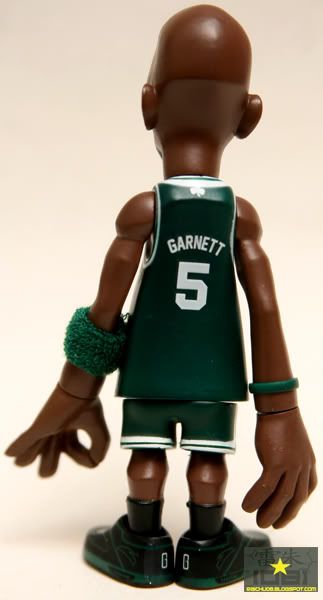 Detail/ Paintjob
Details at the least are pretty much okay, except at the collar ribbings. There seems to be some quality issues especially at the back side and the decal placements at the jersey. The face and shoe articulation however, are great. The Anta KG1 looks well detailed here.
The Lance Armstrong / Livestrong Baller band, along with the elbow pad provides a nice touch.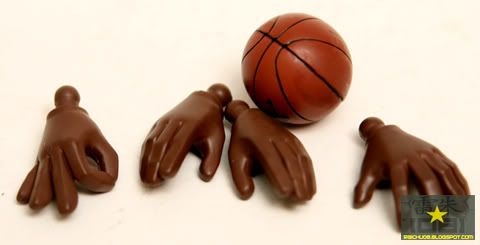 Accessories
The figure comes with an extra pair of hands and a ball that It couldn't even grip. It's even hard to balance the figure and find the center of gravity.
Overall, If you're looking for some cute and affordable NBA Vinyl figs then this is a must have. Word of advice, better get the loose ones if you're looking for a particular player.