Today, we take a look at the 2 DLSU Centennial Jackets made by two of the world's leading sporting brands. Because, at the midst of its centennial year, the Shield of green and white switched sides from the 3 stripes, to the Swoosh.
Nike DLSU Centennial Jacket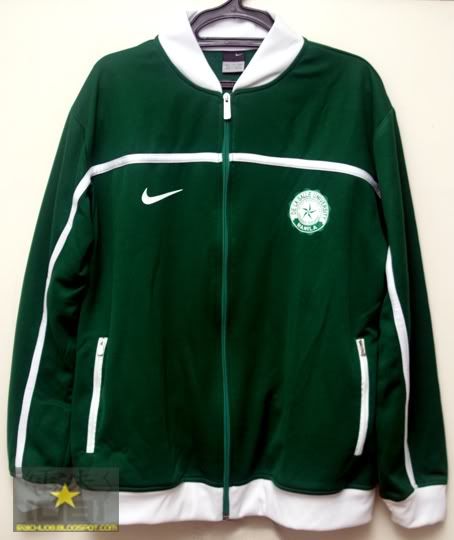 The DLSU Nike Centennial Jacket was not released commerically but made available only thru its varsity players. The design is similar to the Commercially released 2010 Smart Gilas Team Pilipinas, 2010 USA Fiba Worlds, 2010 Ateneo and 2010 FEU Jackets. It features a Square outline pattern which runs from the sleeve area up to the chest. The upper chest part bears the school logo and the swoosh mark.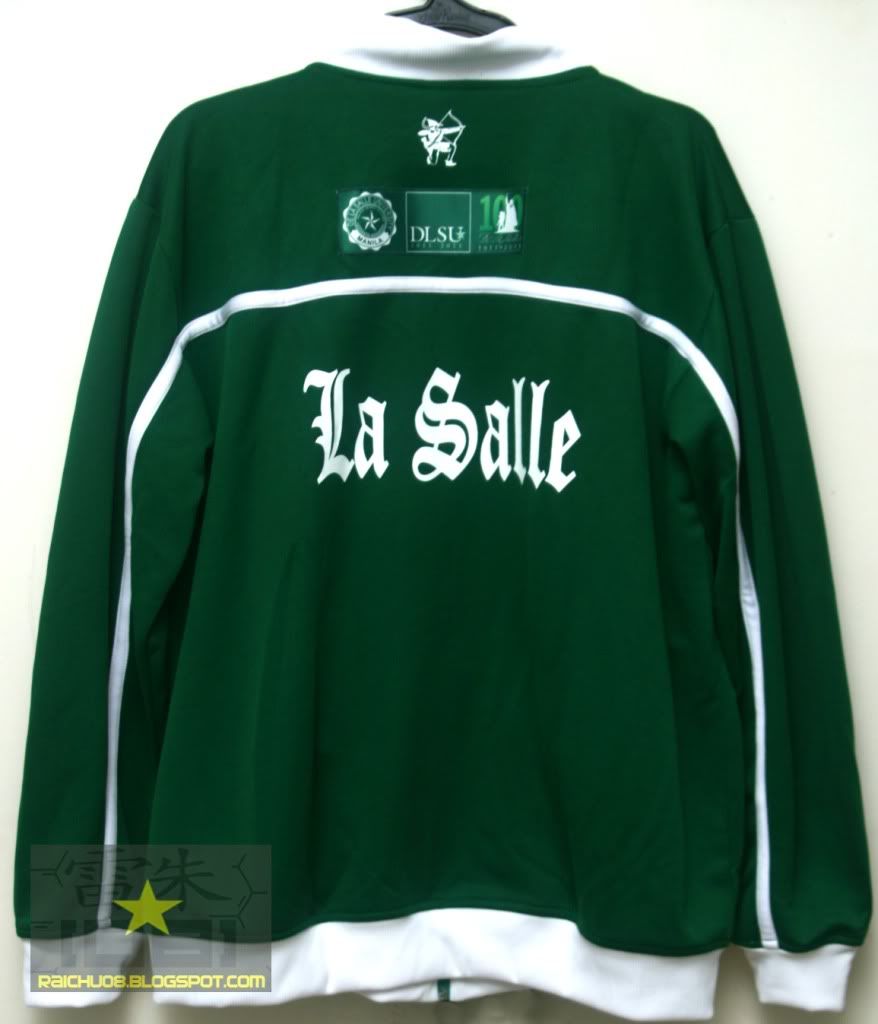 The back design bears your generic placements of the Green Archer logo just under the nape area and the big script seen at the back. What makes this different from the other UAAP/ National Team Nike jackets is the sublimated patch at the back which also bears 3 additional logos.
The logos contain the School seal and the two centennial logos, a text based one, and a silhouette of St, John Baptist De la Salle. The Sublimated Patch is then sewn at the back.
Adidas DLSU Centennial Jacket
Unlike the Nike Released Counterpart, The Adidas DLSU Centennial Jacket was commercially released with most of the sizes completely sold out. As of now, there were still some which made it to the markdown, Albeit with extreme sizes such as Women's XS and Men's XXL Left.
The Jackets were released in cream white and green colorways and featured the centennial logo proudly displayed at the back. The print is big and occupies at least the lower 3/4 of the jacket.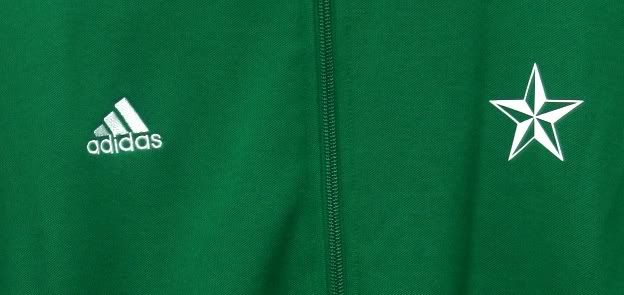 The front design features the Adidas logo and DLSU Star. Side Design is made up of the trademark 3 stripes and followed by black accents at the neck collar, sleeves and the waistline.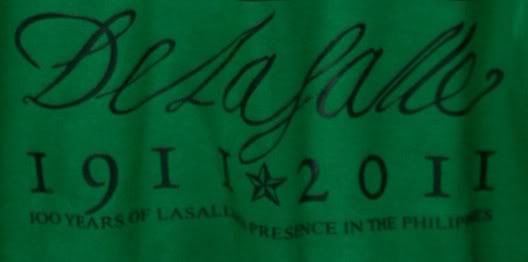 Overall, the 3 stripes win by a hairline.