Conceptualize and establish by a woman in post-war
Finland
, Marimekko stands tribute to the bold and adventurous streak of women everywhere. And what better way to show how proud you are of being a woman than wearing a Converse X Marimekko pair of Chucks?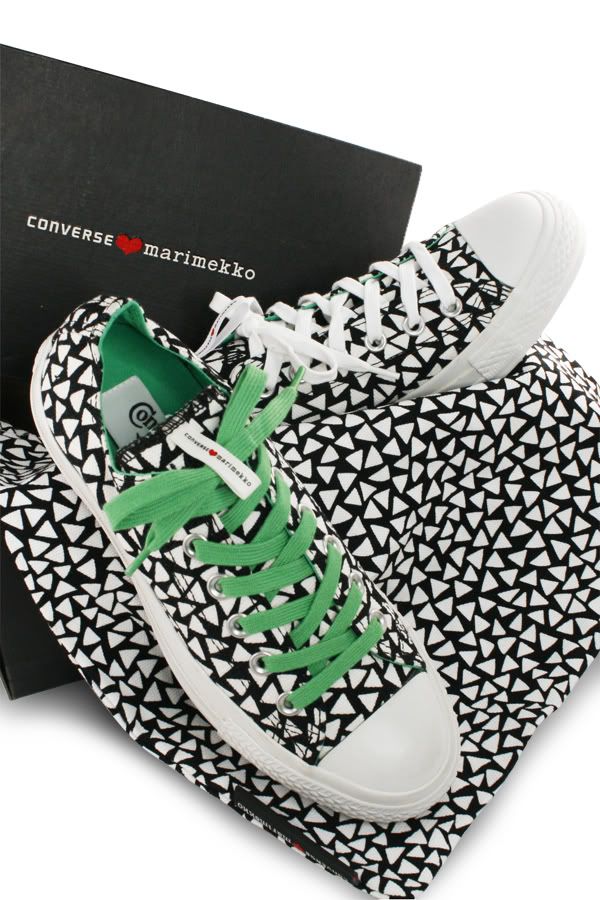 Born in the aftermath of war in 1951, Marimekko opened the stage for designs that revolutionized pattern-making up to this date. Introducing fresh new ideas, bold colors, and appealing patterns, Marimekko played a big part in the rehabilitation of the fashion from the 50s, fashion innovation in the 60s and so on and so forth. Truly a leader with a great creative imagination, Marimekko brings countless of designs to life.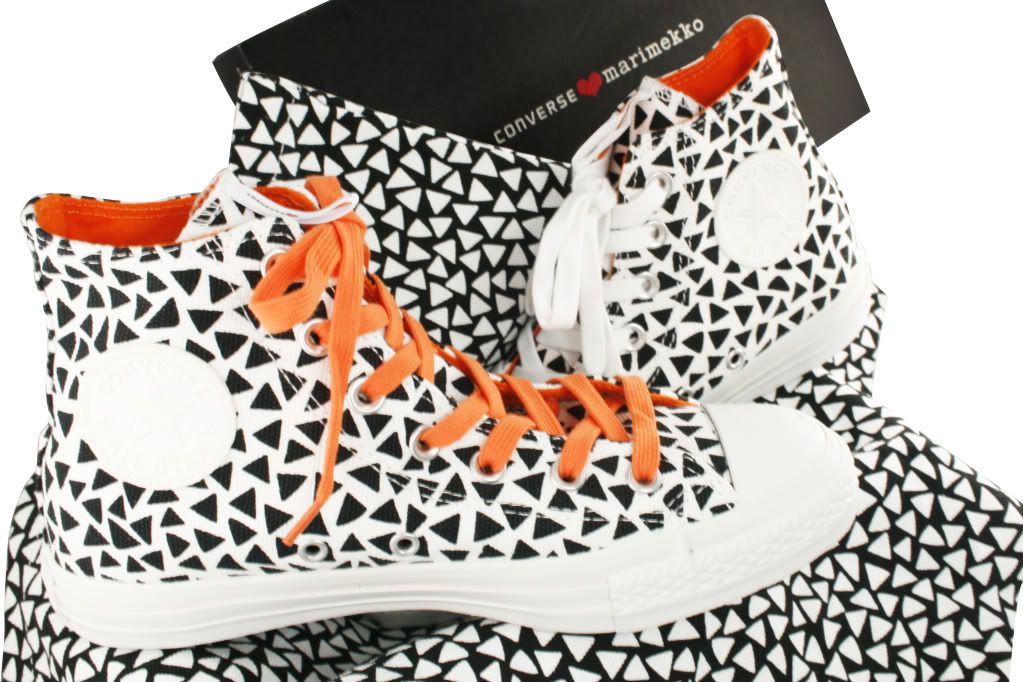 Marimekko's works of art are no longer limited to clothes and bags, as they teamed up with Converse to bring to your feet, their own passion for fashion! Straight from Marimekko's considerably large archive, Annika Rimala's 1965 looped fascination Kirppu is brought to life with an understated air for the abstract on a pair of Converse Chuck Taylor Hi. Lauded as one of the most influential designers in the world in 1967, Annika Rimala's modern and original designs for Marimekko were featured on the covers of various international fashion magazines since the early 1960s.
A playful take on color and shapes, the mother-daughter team of Maija and Kristina Isola developed Pikkusuomu in 1980 graced the beloved Chuck Taylor in Hi and Ox cut. Prior to collaborating with daughter Kristina, Maija Isola was herself considered an important reformer and forerunner in the industry, having designed over 500 intriguing fabric designs for Marimekko throughout her career, including the Pikkusuomu.
Women of grace, substance and abundance of creativity are the visionaries behind Marimekko – designing for women, loved by women. Grab your own pair of Marimekko Chuck Taylor today and get into the Marimekko spirit for P 3,180 a pair! Don't forget to check out www.converse.com.ph for other cool Converse styles and look up Converse Philippines on Facebook for daily dose of Converse goodness!