Last Friday July 13 was a blast meeting with one of the legends of Philippine Basketball. One time PBA MVP, NCC member and Houston Rockets Draftee Ricky "The Quick Brown Fox" went to Robinson's Galleria as the second part of his 3 day meet and greet tour.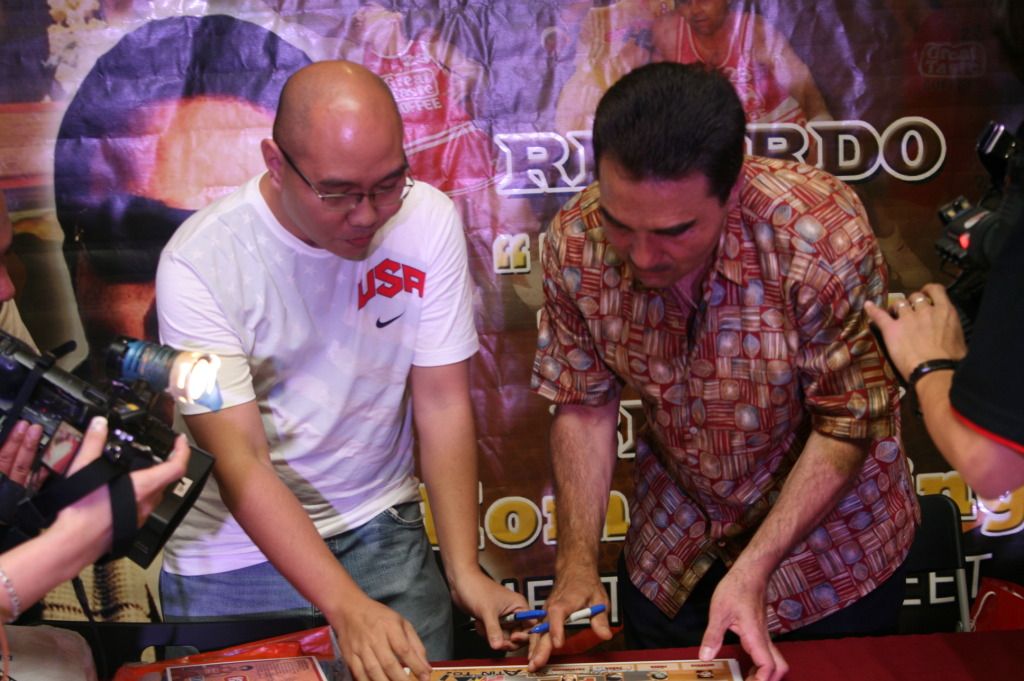 The event also included fan inter actions such as an interview with the legend himself, Question and answer portions and an autograph/ photo session with the fans. Shown here is Ariel Morales, one of Ricky's biggest fans.
Lastly, here's my signed stuff for the night.Thanks again to the PBA and Mr. Brown for the opportunity to interact with the fans.