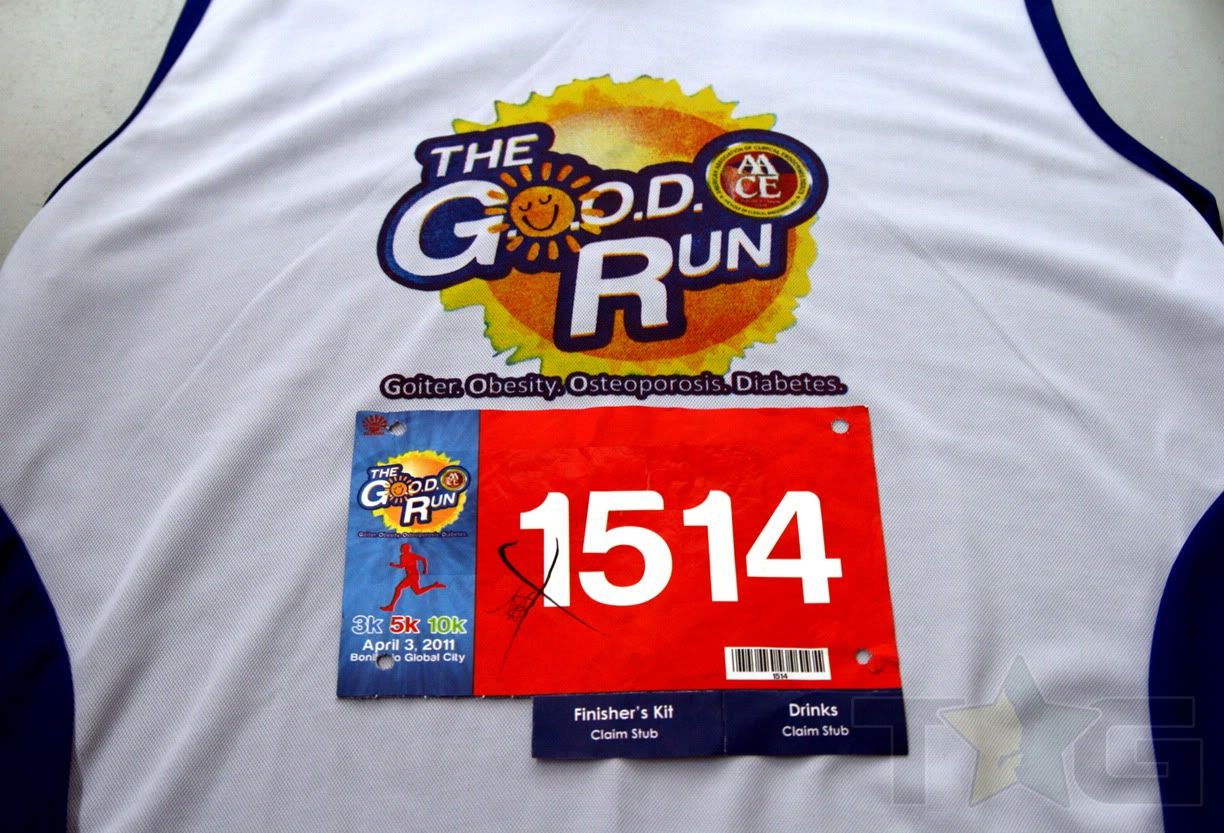 First, I had small expectiations for this race, from the overly pixelated singlet, to negative news coming from different forums. It seems like there was nothing new or different even with the price of P600. Gladly I was proven wrong.
Raceday, there was a moderate crowd for the race, But I'm surprised that it was far less than the yakult run. Hydration was ok. It was the same route as run united 1 and km markers were a plenty. Due to being more prepared this time around, I managed to get a new PR at 28:53 good for 77th place out of 714 participants. There were also a lot of celebrities in the race.
After the race, Lots of freebies were given plus free medical (blood sugar tests are fail though since it requires fasting.) Lines are still aplenty but not as bad as it was back in Run United 1.
It was the absence of pics that dissapointed me. There were a lot of Photographers in the event but only one managed to post pics. I was surprised that the site at bazu did not even show the pics unlike the races held by the same organizer (which not only had a fast time uploading the results but the pics as well). Sorry but if you have a high priced and well sponsored race, at the very least try to give the same quality as the previous races.