Today, we feature one of the three stripe's entry level runners/ trainers known as the Adidas falcon elite. These entry level shoes rarely get any exposure in regards to blog and reviews and are often just relegated to online store catalogs.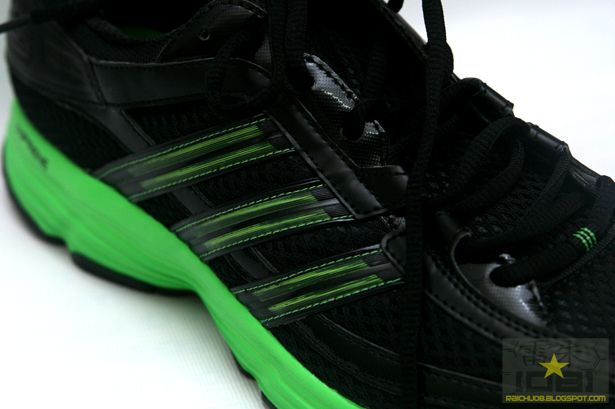 Material
The body is made up of woven mesh with divisions of patent leather when shined with some angles of light, show dark gunmetal type of properties. The synthetic mesh upper coupled by the soft mesh lining helps with the breathability and reducing heat in the shoe, particularly on those long training runs. The heel counter area also shows some contrast between neon green mesh fabric and patent leather.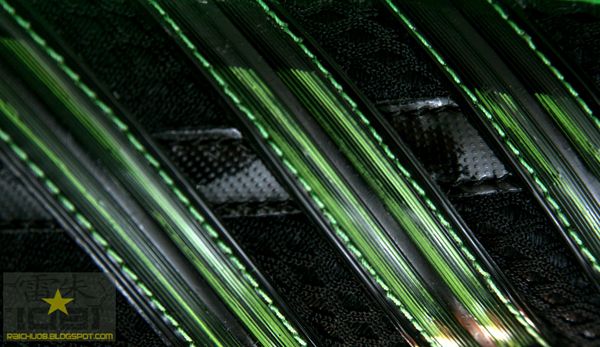 Aesthetics
The three stripes is made up of transparent plastic with a color strip underneath. It reminds you of those 3D cards seen in the 90's. Depending on what angle you try to view it, the neon green color of the stripe gets more vibrant. The black and green color combination feels subltle, but a little bit of contrast on the uppers would not hurt.
Midsole and outsole
The shoe features cushioning by adiprene, a lightweight EVA material which is supposed to reduce weight while mantaining shock absorption. However, even with this the shoe's weight just feels normal (not to heavy or light). The heel area on the other hand conststs of a carbon rubber outsole and a concave heel counter.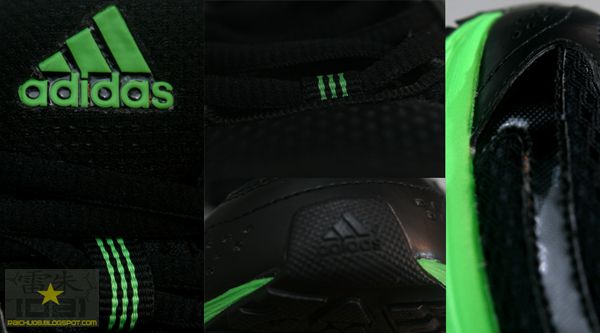 Price and verdict
It retails for about $60, older models get a bit lower than that. I got mine for $45. Perfect for those training runs but I would not recommend it for competition and long runs. However, if you're on a tight budget and looking for a reliable trainer, this shoe is for you.