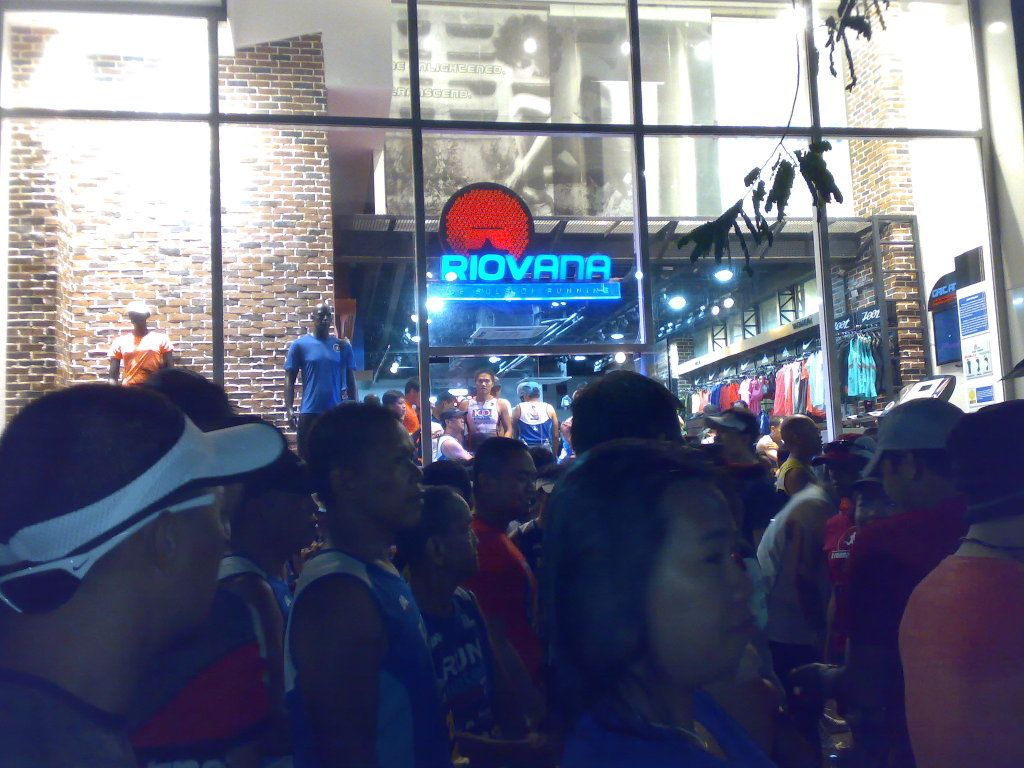 It was a rainy morning at BGC as around 5,000 runners geared up for the second leg of Unilab Run United. Run united is one of the biggest running events in the country organized by Runrio. The main area was at SM MOA but the half marathon participants were starting in Bonifacio Global City. There were more runners this time around and because of this, they had three waves instead of the previous two.
Coming in at 4:20 am, there was already a huge chunk of humanity on the starting line and I ended up in the third and final wave. Still tired and groggy from all the 2012 toycon festivities the past 2 days, I decided to keep a slow and steady pace than back in RU1.
There were fewer events going on before RU2 started. While it smoothened out the flow, It lacked the motivating videos that make the runners pumped up to start the race.
Before the gunstart, the animated race maps were shown per wave. The route was slightly different from the first leg. Instead of going around and circling the macapagal/ MOA area, We circled around the BGC area before going through the Buendia flyover. The rest of the route was similar.
What made this better than the first leg was the weather. I finished 10 minutes slower than the first leg but was half as drained. Even in the final laps of the race there was still this breezy feeling.
In the end it was a great race . I got the second piece of the puzzle as well as the finisher's shirt. My only gripe is that the photo service was really slow. Even with those mobile photographers, the process was even slower than the old system where you have to fall in line. I got my photo after falling in line, waiting an hour (as they suggested), eating breakfast, going to mass and falling in line for Uni qlo's opening in moa.